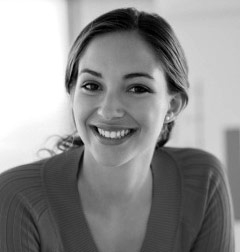 Great Packaging sells! It's that simple.
We work closely with our clients to create product brand names, branding, packaging options, organise barcodes if needed and supply replica mock-ups. We can even create and build an online shop to sell your products – what more could you want?
We create packaging design in any sector.
Our first project was many years ago for a Sanofi Winthrop direct mail. The client was sending out a small green leprachaun doll to doctors working at general practice surgeries which would also market medication the client manufactured. This was a very successful project and the client was very happy with it.
Since then we have worked on various packaging projects for clients like Procter & Gamble, Vision Express, Galaxy and Findus. We have created packaging for a wide cross section of items from cookies to water pumps, baby clothes to frozen pancakes, tea mugs to cereal bars.
We have worked with Galaxy, Findus and Ainsley Harriott on food specialist packaging. We have launched many new products for existing product ranges and in brand new product lines. This has given us a wealth of knowledge and experience in packaging design, and the ability to guide a client of any size through their particular project from initial consultation to final shelf ready pack.
Startup business packaging
We specialise in getting start up businesses going. We provide all the branding, logo development, range style, and range extension help you will need. We can even work with you on a name if you wish. We like to think we can help and support you in whichever capacity you need.
SME packaging services
We are specalists in adding products to existing ranges. We ensure they are absolutely bang on brand and fit seemlessly into your existing range of products. We do this by paying particlar attention to the existing range and following brand guidelines – if you have them. If you don't have a style guide that is fine – we can assess the existing product range and make sure we follow the exact same style.
Large organisations
We have created packaging for clients like Galaxy and Procter & Gamble. We are fully adepth at working with the largest clients on any size of packaging requriement. We can create a single product or a full range. We can add an additonal product into an existing range, or several products to extend a range.
Arrange a FREE initial consultation. Call NOW 0191 2267321 for specialist packaging advice.
BeBold packaging is based in Newcastle upon Tyne working with clients throughout the UK including:
London, Birmingham, Leeds, Glasgow, Sheffield, Bradford, Edinburgh, Liverpool, Manchester, Bristol, Wakefield, Cardiff, Sunderland, Durham, Hexham, York and Middlesbrough