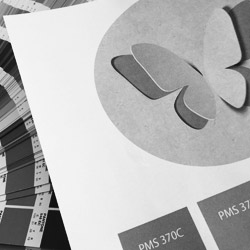 Branding design
Your brand is your flag ship mark for telling your customers who you are?
Your company or business needs a flag – something it can show to people and something that people everywhere will remember so they recognise your company and your products.
A crucial part of marketing is building brands. Whether this is your main brand or a sub-brand within it. Your brand and the marketing of it must be consistent. Your objective is to have every potential customer familiar with your brand and your products so they can keep buying them with complete confidence and satisfaction of what they are buying. They should be able to recognise any marketing or packaging your company uses. A key part of branding is a brand style guide. This is important to use in order to keep your usage of your packaging the same throughout. This breeds a consistent style and message and builds brand strength.
We will work with you to create a brand or sub-brand and then develop it into your brand style. We will then apply this brand style to all your packaging design requirements. So whether you are creating a new brand or adding a new edition to a brand range we will guide you through the process and ensure brand consistency is met all the way. This is how you achieve brand strength and get people to notice your products on shelf. This ultimately will result in people choosing your products over another and increase your sales.
So let us guide your packaging design in the right direction for your market and get your brand and products selling.
Arrange a FREE initial packaging design consultation. Call NOW 0191 2267321 for specialist packaging advice.
BeBold packaging is based in Newcastle upon Tyne working with clients throughout the UK including:
London, Birmingham, Leeds, Glasgow, Sheffield, Bradford, Edinburgh, Liverpool, Manchester, Bristol, Wakefield, Cardiff, Sunderland, Durham, Hexham, York and Middlesbrough