Ever wondered what the most expensive car keys are? These will excite, delight, and possibly scare you. They are some of the most costly car keys money can buy. As you'd expect manufacturers like Ferrari and Bugatti are in there but will some of the others surprise you?
When packaging design meets products.With a choice of diamonds or crystals these car keys will add something special to your luxury car.
Get ready to turn green with envy as you browse the selection of designer car keys below: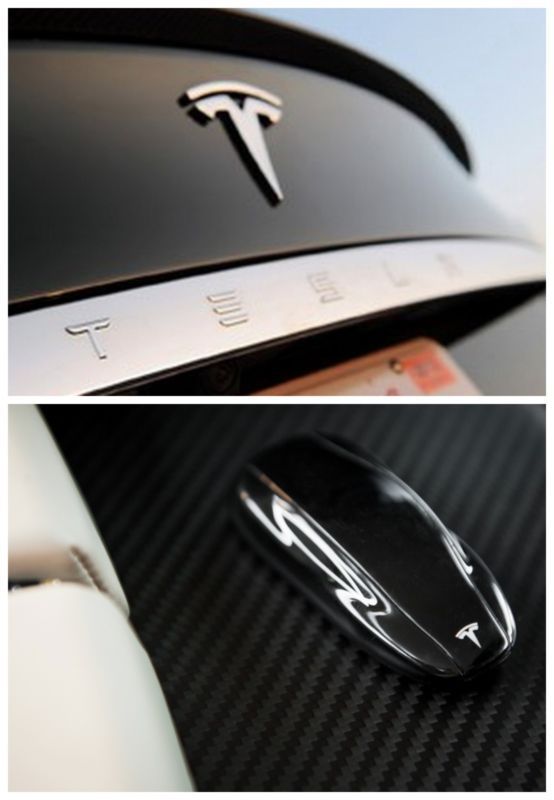 8 The Tesla Model S Car Key
Price:  £330
The Tesla Model S is something special in auto engineering. The sleek  designed key is ergonomically shaped like the Tesla S and turns on your car as you get in range of it.  It can be programmed for each driver; so you can personalise seat position, steering wheel, and mirror.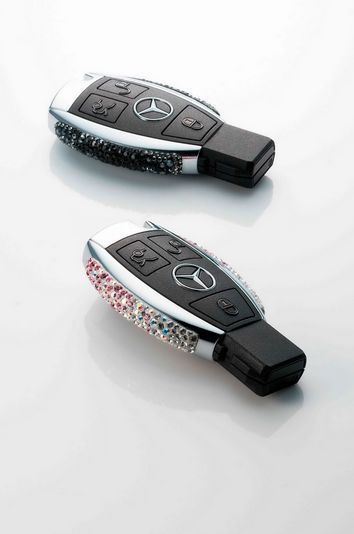 7 The Mercedes-Benz Swarovski car keys
Price: £410
Mercedes-Benz Japan has created a massive 800 designer keys, studded with the precious Swarovski to titilate their luxury customers. The beautifully designed keys have more than 300 Swarovski cystals sparkling next to the Mercedes-Benz star .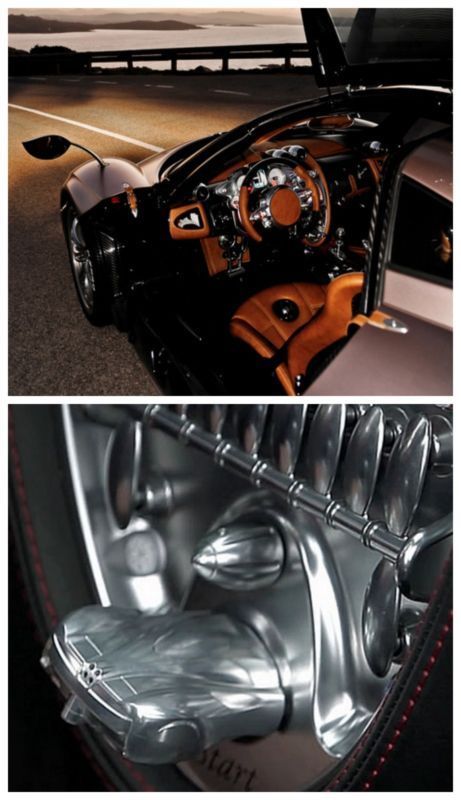 6 The Pagani Huayra key

Price: £800 plus
Okay if you can afford a Pagani Huayra supercar you probably want something a little different from your designer car key. The Pagani key will not disappoint. It is an actual miniature of the supercar. It splits into two halves, part car key – part USB stick. (Tacky much).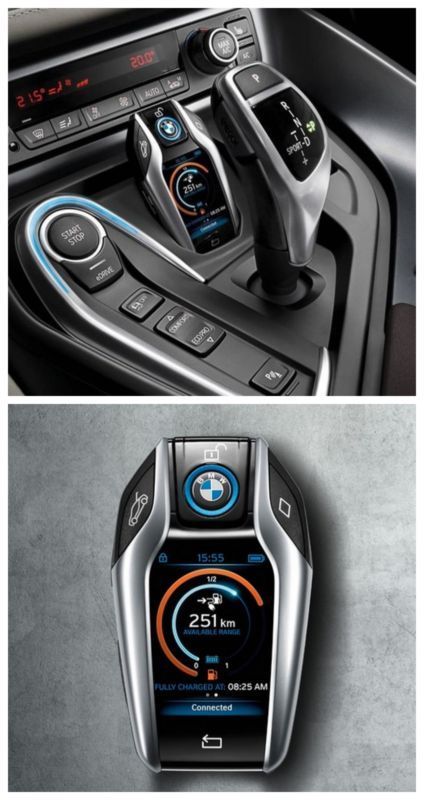 5 The BMW i8 Futuristic Car Key
Price:  £800 plus
In keeping with the car this designer car key fob has its own high resolution LCD display, displaying the cars charge levels, distance you before recharge/refuel and you can also preset the car's temperature remotely. This certainly beats the Tesla Model S key.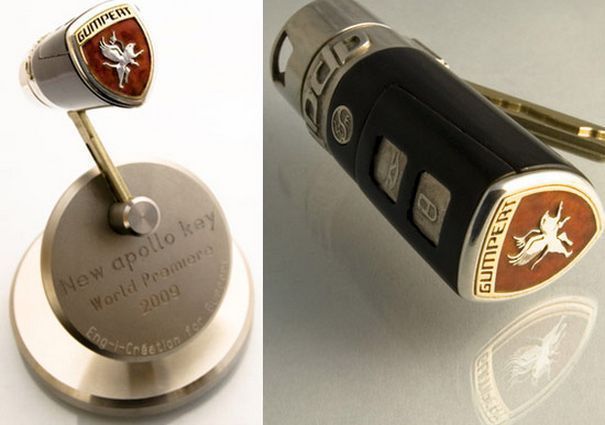 4 The Eng-i-Creation's £5,500 custom key fob
Price: £5,500
This is more a designer car than a designer key fob, handcrafted in the finest leathers and embellished with silver and gold.  Unbelievably stylish or just overdone – it is something of a talking point for the owner and their friends.
3 The Bentley Diamond Key
Price: £6,500
The celebrated designer Alexander Amosu goes wild with this elaborate diamond-studded  Bentley Continental car key.  More than 101 diamonds form the Bentley's wings logo. The diamonds weigh 1.09 carats and the key is priced accordingly.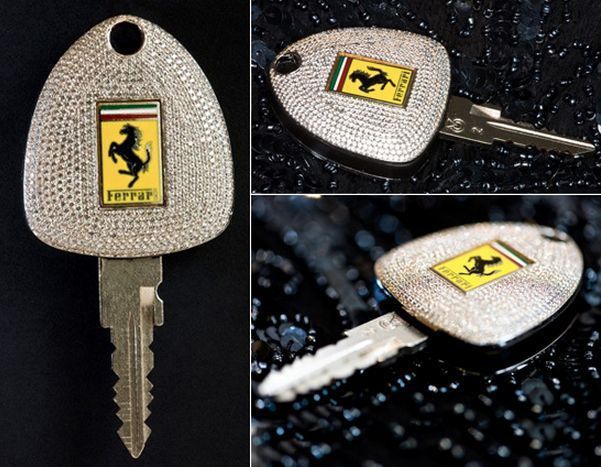 2 The Bespoke Ferrari Car Key
Price: £18,500
The house of Camael in London, created the world's most expensive iPad at £1 million. So it was only a matter of time before they created this opulent customized Ferrari key fob. It is coated with 1160 flawless diamonds, each weighting 7 carats.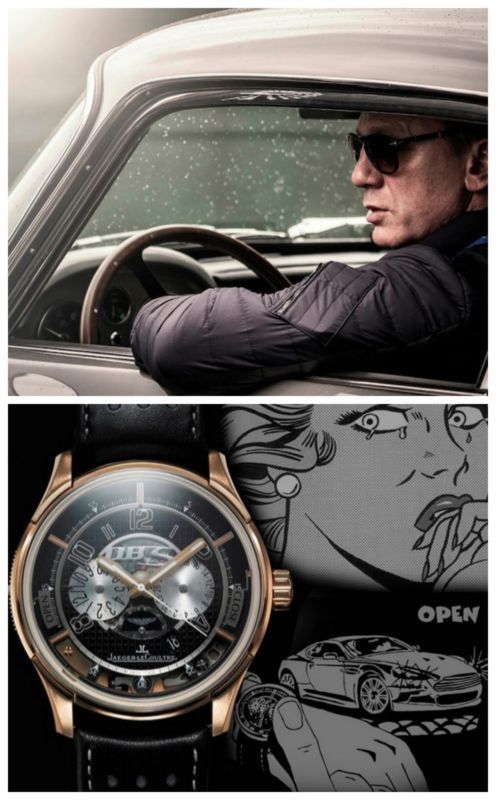 1 The Aston Martin AMVOX2 Watch
Price:  £30,000
James Bond would be proud to own this Jaeger Le Coultre watch, as it opens your Aston Martin DB9 or DBS. Jaeger-LeCoultre and Aston Martin designers and engineers merged cutting edge technology and fashion to create this designer car key at £30,000.
AND, OF COURSE, IF YOU CAN AFFORD ANY OF THESE CARS AND WOULD LIKE SOME PACKAGING DESIGN OR BRANDING FOR YOUR BUSINESS PLEASE GET IN TOUCH 🙂