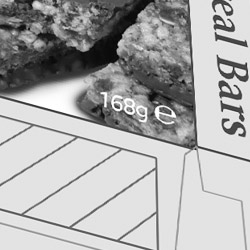 Artworking
Ah yes the joys of artworking!
We offer specialist artworking for all our clients. As a packaging design agency we also offer every area of service you require for your packaging design needs. We don't just design a pack and then hand it over to you. We work with you closely and provide photography, technical help and artwork all the way to the finished pack.
Artworking is a very technical discipline and for packaging design in particular skill as it relies closely on cutting formes. It is rare for a typical graphic design agency to provide packaging design never mind artwork for packaging design. It is a very different type of design work and skill set. Thankfully, for our clients, we are very experienced in all technical aspects associated with packaging design and so you can be assured that your product and its packaging will get the very best treatment any agency can offer.
We will take our approved package design and turn it into a final piece of artwork that your printer will need in order to print your packaging perfectly. We will layer it as necessary and provide technical measurements for the various front, back and side panels of the packaging so there will be no room for error.
Before you know it your beautiful product packaging will be ready for shelves and consumers.
Arrange a FREE initial consultation. Call NOW 0191 2267321 for specialist packaging advice.
BeBold packaging is based in Newcastle upon Tyne working with clients throughout the UK including:
London, Birmingham, Leeds, Glasgow, Sheffield, Bradford, Edinburgh, Liverpool, Manchester, Bristol, Wakefield, Cardiff, Sunderland, Durham, Hexham, York and Middlesbrough