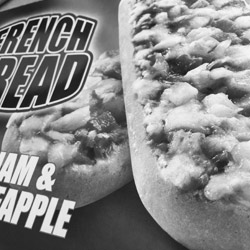 Photography
We are specialist food photographers.
We will ensure your food products look fantastic and appeal directly to your consumer from shelf. Food photography is unique in that it has very special requirements. Most things are not affected too much by hot lights. Food is. So it is extremely important to prepare food and use all the tricks of the trade to get it to maintain its look throughout the shoot.
You can imagine how easily chocolate starts to melt, so speed of shooting is important to ensure the product looks as good when the shoot started as it does at the finish. Yes there are ways to achieve this and that is why we are able to assist you with any food photography needs you have. We can make all your products look fantastic with our photographic skills and then make any visual tweaks in Adobe Photoshop.
If you think magazines use Photoshop to make models look amazing you should see what we do with food photography. Pretty much every image you see in a magazine has been retouched and food photography is no different. The product needs to look as appetising as possible to sell to a consumer so we ensure that is the case.
So whatever you photography requirements and whatever your product we have all the specialist skills to make your photography work on all your packaging and appeal to your existing customers and of course your new ones.
Arrange a FREE initial consultation. Call NOW 0191 2267321 for specialist packaging advice.
BeBold packaging is based in Newcastle upon Tyne working with clients throughout the UK including:
London, Birmingham, Leeds, Glasgow, Sheffield, Bradford, Edinburgh, Liverpool, Manchester, Bristol, Wakefield, Cardiff, Sunderland, Durham, Hexham, York and Middlesbrough